Cesaire's father
[[|250px]]

Vital statistics
Name
Cesaire's Father
Age
Family
father of Cesaire; huband of Grandmother
Relationships
Father to Cesaire
Valerie(Granddaughter)
Portrayed by
Cesaire's Father
, known as (Grandmother's husband) is a minor deceased
wolf
character and the grandfather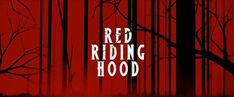 of 
Valerie
.
He is not seen but is mentioned more than once when it comes to conversations between Cesaire and Valerie. In a conversation between Cesaire and Valerie, according to Cesaire words, Cesaire's father was a wolf in human form, preserving his dark secret, at the time of Blood Moon Week he passed his legacy to his son. It also his was a strong muskj smell because his wife was surrounded with the smell of the werewolf, his wife smelled the scent again, she searched through her closet (in the form of a chest), sniffed her husband's attire and found out that same "musk" smell indacated that her son is the wolf, later Cesaire kills her in order to protect his secret. It is not clear how he died.
Ad blocker interference detected!
Wikia is a free-to-use site that makes money from advertising. We have a modified experience for viewers using ad blockers

Wikia is not accessible if you've made further modifications. Remove the custom ad blocker rule(s) and the page will load as expected.