Mrs. Lazar
was the wife of
Adrian Lazar and
 mother to 
Henry Lazar
. She is a minor character in
Red Riding Hood
.
Very little is known about Mrs Lazar, save for the fact Adrian's parents arranged for him to marry her instead of
Suzette
, the woman he truly loved. At some point, Mrs Lazar fell pregnant and gave birth to Adrian's son Henry. Mrs Lazar apparently died several years prior to the events of
Red Riding Hood.
It is not clear if Mrs Lazar was still alive when Adrian had an affair with Suzette (resulting in
Lucie
's birth), and if so, if she ever knew of the affair.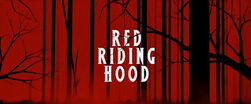 Image Gallery
Edit
Ad blocker interference detected!
Wikia is a free-to-use site that makes money from advertising. We have a modified experience for viewers using ad blockers

Wikia is not accessible if you've made further modifications. Remove the custom ad blocker rule(s) and the page will load as expected.